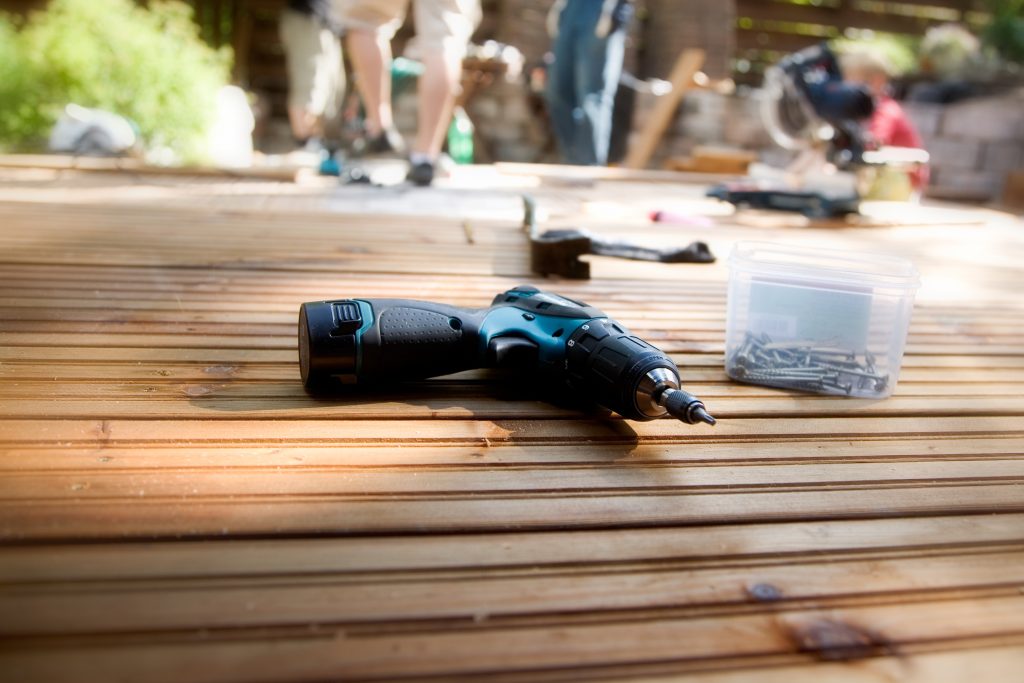 For all your deck repair Kyle needs, call Kyle Deck Contractor. Suppose a strip of wood in your deck has rotted, creating a hole that not only ruins the design but also poses potential risks. You always promise yourself to fix it, but you are busy with work responsibilities and family engagements. If you find yourself in a similar situation, Kyle Deck Contractor can help.
Deck Repair
Deck repairs are challenging because it is important to consider the materials needed and the overall design of the structure. This type of work is complicated, especially if you do not have the proper background or experience with fixing decks. The look and functionality of the deck is further damaged or ruined if the repair is completed incorrectly. Additionally, it is important to repair your deck sooner, rather than later. The longer a problem sits unattended, the bigger it becomes. Call us for a free consultation to determine the extent of the damage and the options for repair.
Regardless if we installed your deck or not, we extend our expertise to address whatever issues the deck has. We have skilled and experienced carpenters who handle any needed repair services. We offer free on-site consultations, providing thorough and accurate assessments and advice. Once we all agree to the proposed plan, our crew starts working on your deck to make it look and function like brand-new again. When you hire Kyle Deck Contractor, your deck is repaired to the highest standards and restored to its original beauty and functionality. Make the most of your outdoor structures by caring for them now so you can enjoy them for many years to come.
Replacement
For deck repair in Kyle, TX, we are the company to hire. Our extensive experience and top-notch customer service ensures satisfaction with your completed project. Our carpenters skillfully inspect a deck structure and quickly determine the needed steps to fix the problems. If there is a way to fix and save the current deck, that is what we do.
Our head deck builder designs a plan that advises several solutions when a structure is compromised and unsafe. We also thoroughly explain the situation so that you feel confident about deciding to rebuild, if that is what is recommended. Whether you want to start over with an entirely new deck design, or you request to keep the current design of the deck, our crew will create the deck you envision. Kyle Deck Contractor will build a structure that is durable and safe so you enjoy it for many years to come.
Kyle Deck Contractor also offers deck staining services. It is essential to have your deck stained and sealed to protect it against sun, wear, and weather. Proper staining not only improves the look of the structure. Additionally, it increases its durability and reduces the need for repeated deck repairs.