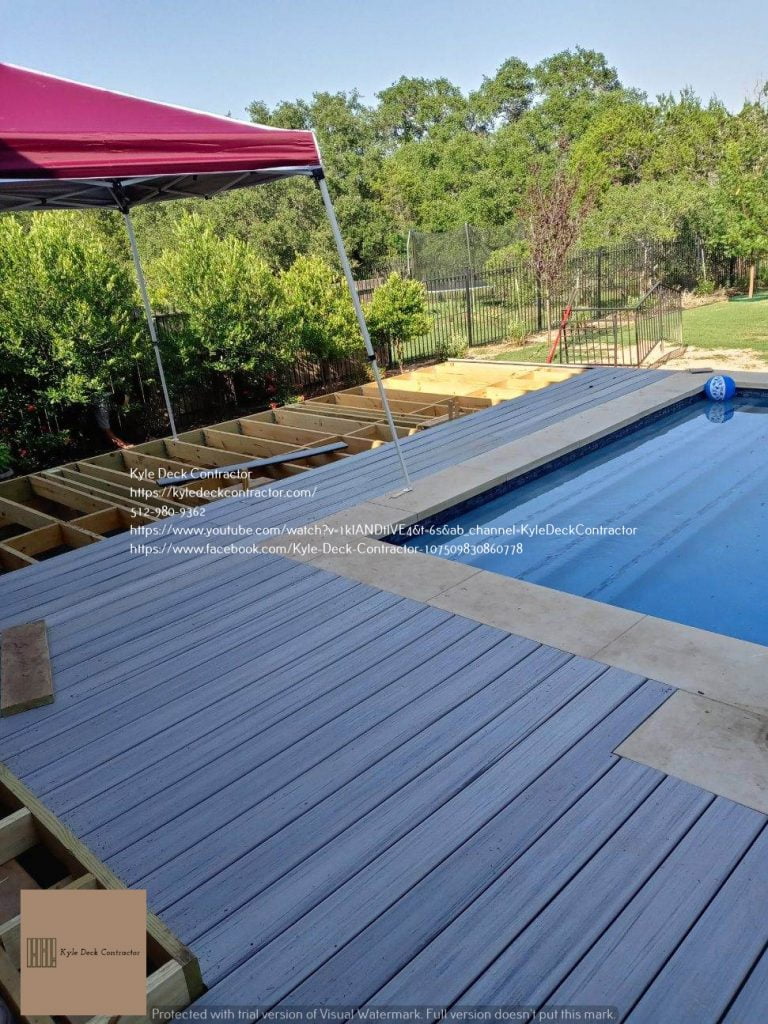 Kyle Deck Contractor is the pool deck contractor to make your backyard dreams come true. There are a variety of choices when it comes to pool decks. Hire the best pool builders in Kyle, Texas to build a pool deck for your property. Our designers will work with you to help create the most ideal deck for your outdoor space.
Building a pool deck that is safe is important.
Not only do we specialize in style and quality, our professional pool deck builders, create decks with the users' safety in mind. We ensure that the materials or tools we use have the texture needed to prevent accidents such as slipping and falling. Years of experience have taught our builders how to design pool decks so that they can be enjoyed without the worry of someone getting hurt. Additionally, we strategically design and install decks that support and compliment your pool's general structure. Fitting a deck seamlessly around an already existing pool takes experience and finesse. Our team confidently and efficiently will plan and execute the project, keeping you informed every step of the way. When you choose Kyle Deck Contractor, you hire an experienced and skilled team of builder for your project.
Choose from a variety of options for your pool deck.
Swimming not only is great exercise and a way to expend a lot of energy, but it is a lovely way to relax in the sun. Many people use their swimming pools to bond with their families, hang out with their friends, or chill out by themselves. A skillfully constructed pool deck allows you to use for pool for all these activities. Place lounge chairs around the deck and sunbathe. Consider a deck large enough to accommodate a table and chairs so that you can host dinner parties by the pool.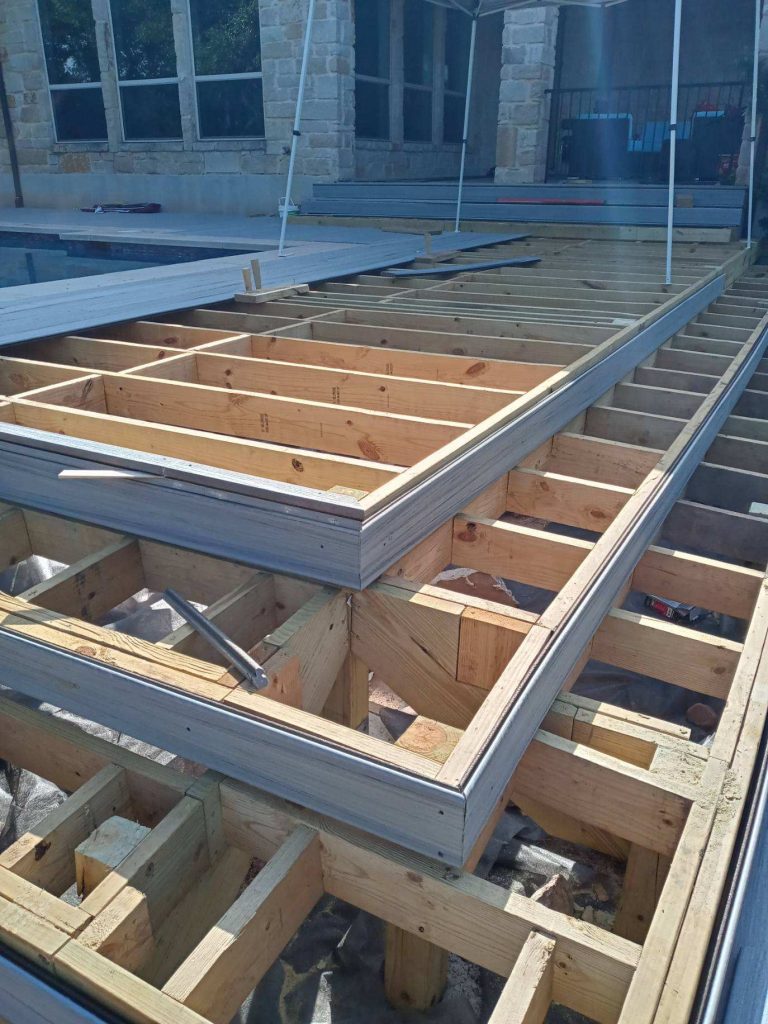 Additionally, a changing area with a shower makes your outdoor area functional and convenient for all your guests. The possibilities are endless and we are more than happy to work with you to make your dreams come true for your pool deck area. Call us for a free consultation and our deck builders will listen to your ideas and share their expertise. Working together, the end product will be a pool deck with the functionality to enjoy all the activities you want for your outdoor space.
Having a pool deck on your property adds functionality to the pool and value to your investment. Putting in a pool is a major upgrade to your home. Adding a deck to go with it is the next logical decision to complete the project. By extending the available area to relax, you increase the number of people who enjoy the pool setting, and allow for a number of additional activities. Call Kyle Deck Contractor today and discuss the possibilities for you backyard area with our deck building experts.