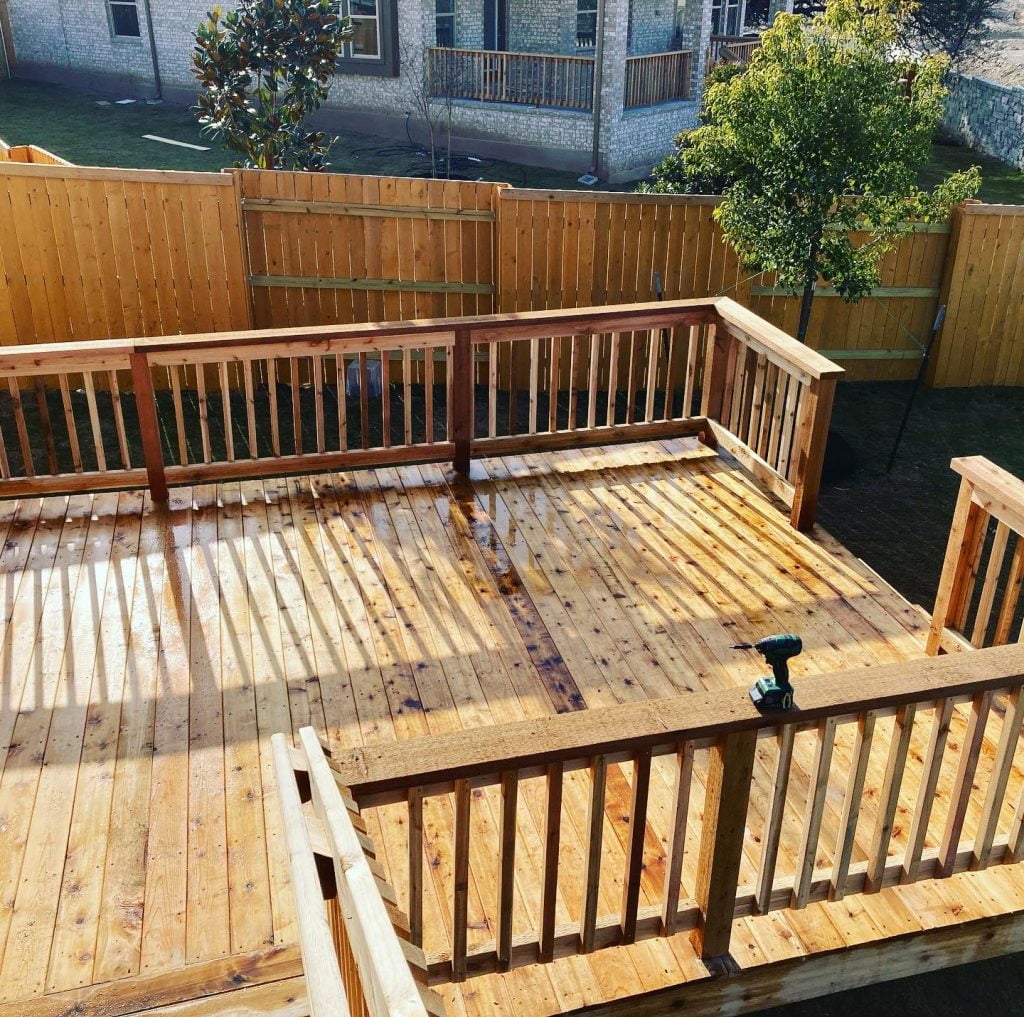 The Best Residential Deck Builder in Kyle Tx
Kyle Deck Contractor is the most experienced residential deck builder in Kyle, Texas. When you are looking to expand your living space into your backyard, consider putting in a deck. It's a fine Sunday morning, and all you wish is to savor is the morning breeze while reading a book and drinking coffee. However, you can't fully enjoy such rare moments because your outdoor space is not a peaceful and functional place to spend time. At Kyle Deck Contractor, we transform your outdoor area to a place to congregate with your friends and family.
Deck Options
Attached Decks
An attached deck is similar to a patio; it's just that it is raised or has space from the ground. This is the most commonly requested type as it is relatively cheaper since the house walls or foundations could serve as the brace of one or two sides of the deck.
Whatever your choice of materials is, wood decks or composite decks, we see to it that the decks we install compliment the exterior designs of the structure where we attach them. We ensure that these "extensions" promote a sense of continuity and oneness and not just some awkward "add-ons".
Detached Decks
If homeowners have the luxury of space, they opt for a detached deck or an island deck. This is a standalone deck installed anywhere within the property site, making it look like an island. It is ideal for uneven or rough terrains.
Though technically no longer part of the house, our expert deck builders still incorporate the designs to the house's or the landscape's overall theme. This is to avoid making it look like an awkward or out-of-place hardscape. Additionally we also build elevated pathways with ladders to easily and comfortably access the detached deck.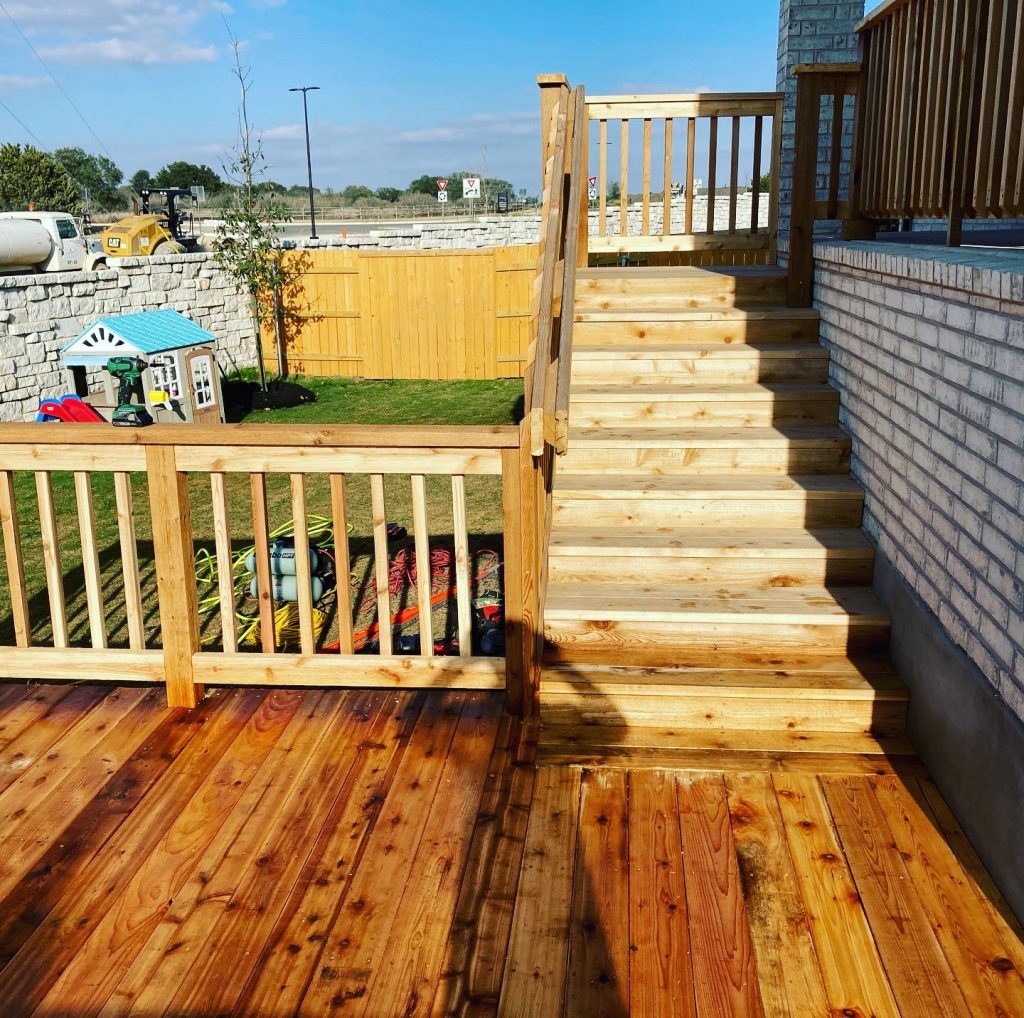 Wrap Around Decks
People who prefer a more spacious and elevated patio resort to a wraparound deck. The extra space this deck generously offers brings comfort and coziness. It gives access to the outdoors any time of the day, without worrying about the sun's rays or heat.
In the City of Kyle, deck builders have to consider the weather conditions in Texas when designing decks and choose the materials to be used. We are a deck contractor who pays attention to such details and several other factors. Also, our wraparound deck plans, for instance, are thoroughly crafted to guarantee optimal results.
Mulit-Tier Decks
If you're blessed with a spacious yard but worried about all the bumps and rocks and sticky soil that come with it, then a multi-tier deck is perfect for you. This type of deck defies uneven grounds, rough terrains, and odd surface areas.
We are one of the few deck contractor Kyle-based professionals who offer multi-tier deck installation within the city. Therefore, our skilled planners and well-trained builders conduct an ocular inspection before starting a project. This ensures the design and materials are appropriately and accurately customized. Additionally, posts, braces built-in steps, and pathways are constructed with extreme caution.
512-980-9362 is the number to call for an expert deck builder Kyle, TX. We specialize in all types of decks. Therefore, whether you want an attached, detached, wraparound, multi-tier, or whatever type of residential deck you desire. We can build it for you.